Tackling the Instagram algorithm, stories and IGTV
There's not a lot of solid evidence out there as to how Instagram's algorithm actually works. But we do know a few ways to help improve your impact on Instagram!

1. Utilise all of Instagram's platforms. Post to IGTV, use interactive stickers on your stories and post video and photo content in galleries
2. Change your password! The amount of people / third party apps that are logged into your account can have an impact on which algorithm stream you're put into

3. Give a little to get a little. Behind the scenes content performs great on Instagram. Whether it's a peek into your production line or industry tricks, this content is clickable, likeable, shareable and saveable!
Nowadays, Instagram is so much more than just a newsfeed. We have the introduction of IGTV, the explore page, and of course stories which means you have so many avenues to display your content and the opportunity to expand your audience.
And it is no secret that Instagram stories now need to play a significant part in your social media content strategy. 
Here are some of the major benefits to utilising Instagram stories:
When you post a story, it appears at the top of everyone's screens. People are more likely to check stories before they start scrolling. This means stories are your best bet in being seen.
Different type of content
Stories are a great way to capture real-time content. Behind the scenes, event coverage and everything else in between. This makes your brand seem real and relatable, which people love to see. They are more likely to engage when they think you're approachable, instead of only seeing the retouched, flawless content that we post on our feed.
With the array of colours, GIFs and stickers, you can really express your brand in an abundance of different ways. You can also interact with your audience through the use of the Polls, Questions, Location, and Quiz stickers. These tools are also an easy way to get engagement, which is also a win in digital marketing! When you use these stickers, people are not only more likely to interact with your story, but also your story is more likely to be seen. Stories are now visible on the Explore page, and when you use Instagram's features, they will reward you by sharing your content with more and more people – how good is that?
Start posting more stories to your business accounts and see if you see any changes to your stats, you could be surprised!
IGTV – what is it, and why should businesses be using it?
IGTV is the latest Instagram trend that has taken the social media platform by storm. Although IGTV has been around since June 2018, it is only now gaining some momentum – this could be because Instagram finally allowed previews on your feed. When this happened back in 2019, views skyrocketed, and IGTV became an integral part of every social media campaign.
IGTV was originally introduced as an app where you could watch long-form, vertical videos from Instagram creators – basically a new competitor of YouTube! Before IGTV, you were only able to post videos that were 60 seconds long to Instagram. This was great for teaser content and short explainer videos, but now, you are able to post videos that are between 1 minute and an hour long! This opens up opportunities for really engaging content for your business, which means more traffic and a greater chance of expanding your audience.
Still wondering why you should use IGTV? There are some major benefits, here are just a few!
When you use IGTV on stories, you can get access to the "Swipe Up" feature
This feature was only available to verified accounts and accounts with over 10,000 followers. Now, when you share your IGTV to your story, you're not only opening yourself up to more views, you're also giving yourself the ability to send your audience to your desired link.
Able to post longer videos
As discussed, IGTV videos can be from one minute, to an hour. This means the possibilities are endless when it comes to posting videos on this platform. No more editing out great visuals and information to get your videos down to 1 minute! Create your first IGTV, and post EVERYTHING you want – not just what you can fit in to 60 seconds!
Get ahead of the algorithm!
As we mentioned above, the best way to get in Instagram's good graces, and make sure your getting the most out of the app, is to use all of its services. Be sure to post stories, use location tags, hashtags and start creating content for IGTV.
IGTV is very quickly becoming a must-use feature on the app, and it's important you jump on board now!
What to learn the in's and out's of social media management from the comfort of your couch? Visit courses.thesocialco.com.au to enrol in our famous social media masterclass!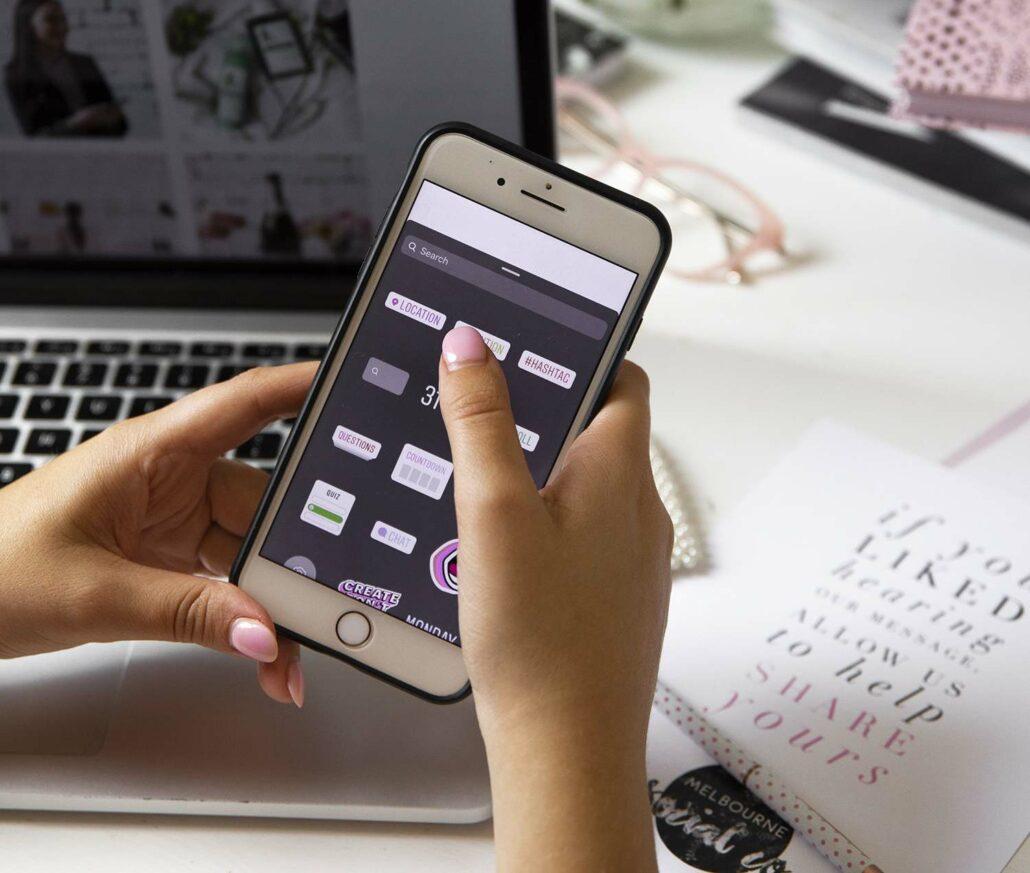 https://melbournesocialco.com.au/wp-content/uploads/2020/03/IMG_8667crop.jpg
1160
1500
Melbourne Social Co
https://melbournesocialco.com.au/wp-content/uploads/2018/06/Artboard-1.png
Melbourne Social Co
2020-03-17 15:34:05
2020-03-17 15:34:06
How to get the most out of Instagram